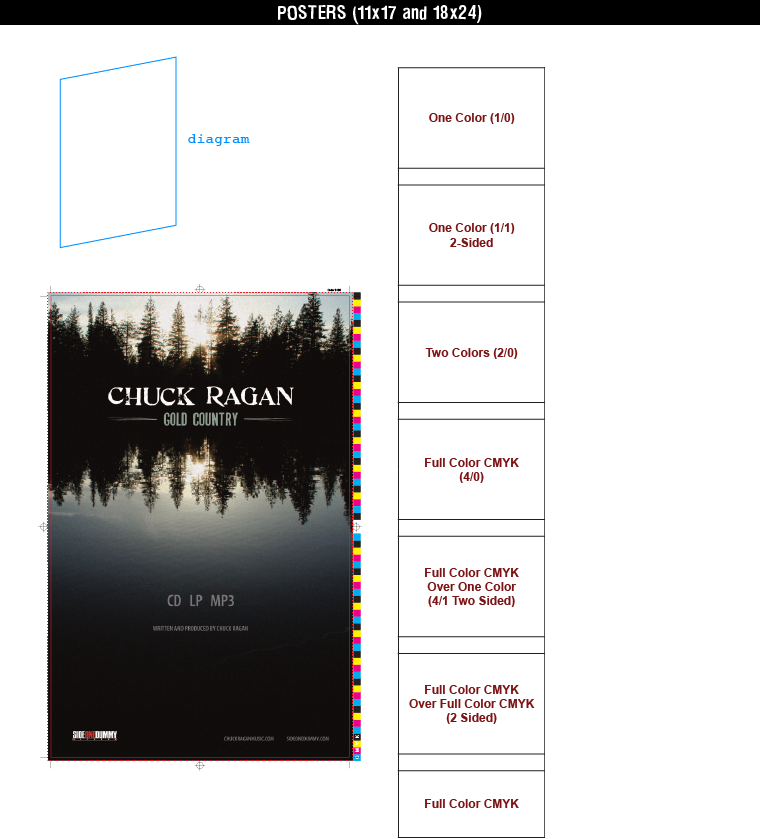 Posters come standard in two different sizes, 11 inches by 17 inches and 18 inches by 24 inches. Posters are available in coated and uncoated options. Other paper options are available on a custom quote basis. Posters are printed using the offset printing method.
Pricing includes standard CMYK inks (PMS colors available, contact for pricing), one digital proof and all output charges. Shipping not included.
Options:
100# Uncoated Text: $20 for 500 or $25 per 1,000
Pantone Colors:
Pantone spot colors available. Please contact for pricing!
18x24 posters:
Printed CMYK on 100# coated text.
Need custom print work, custom paper, or different packaging options? We can do it! Contact
bob@iloveimprint.com
and tell him what you need!