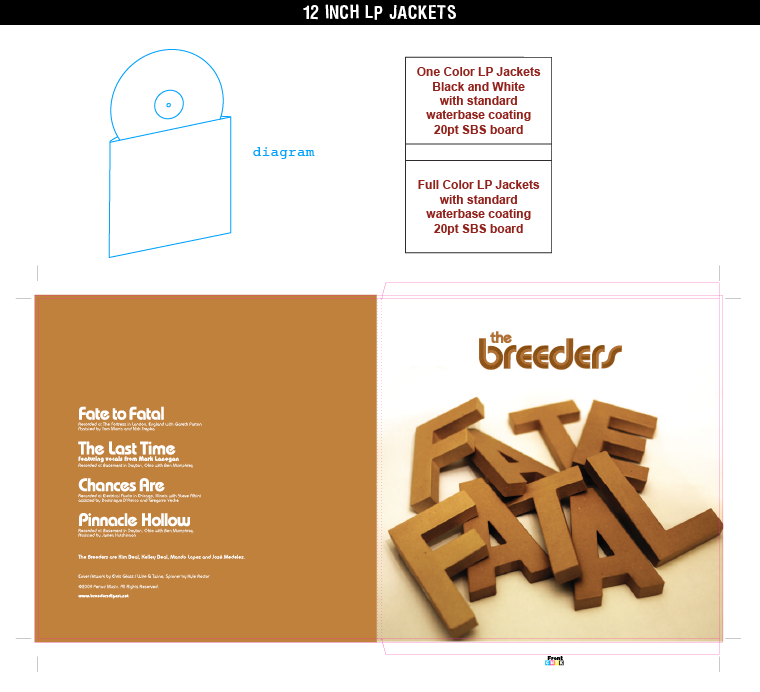 7 inch inserts are often placed inside of 7 inch jackets and printed on 100 lb glossy text. Shipping fees may vary depending on residential or to a pressing plant.
NOTE: All LP jacket orders of 1000 qty or more are subject to a 10% over or under run... In other words, you get billed for the exact quantity of jackets you receive.

Upgrades:
Upgrade to 24pt board - add $225 per 1000
UV or Matte Varnish: $70 per 1,000
Reverse Board: $110 (regardless of quantity). Disclaimer regarding reverse board print: LP Jackets printed on "reverse board" may appear "duller" than digital proofs represent, as inks are absorbed into the paper. Results can be unpredictable.
Need custom print work, custom paper, or different packaging options? We can do it! Contact
bob@iloveimprint.com
and tell him what you need!
Shipping to additional locations, $75 per location.
For an exact quote, please email:
bob@iloveimprint.com
.