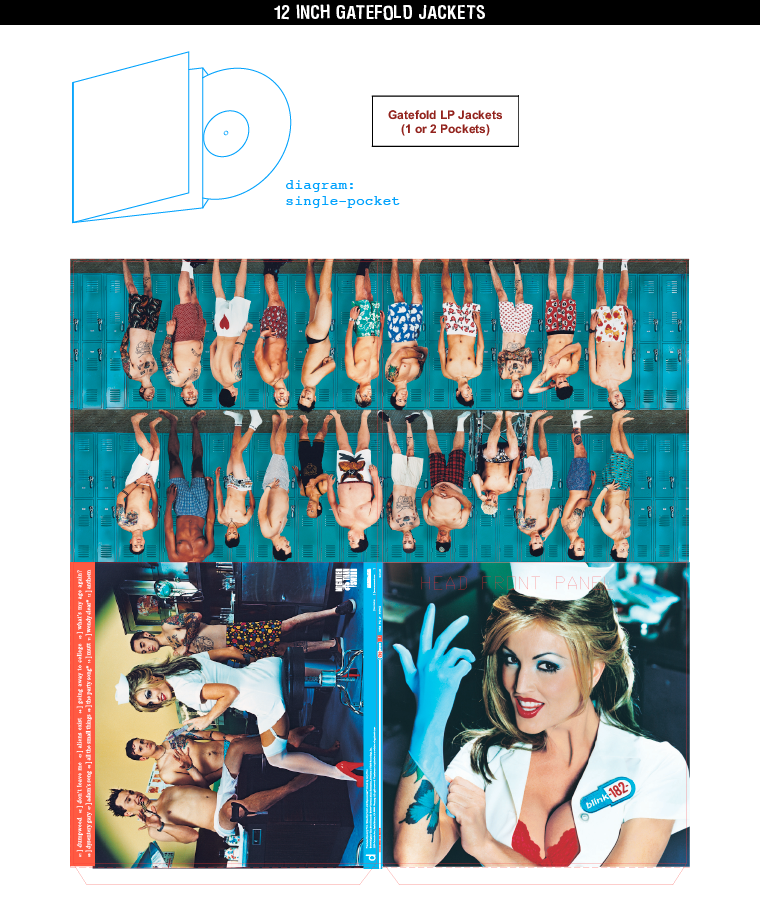 12 inch gatefold jackets are designed to hold either one record or two. The standard paper used for 12 inch gatefold jackets is 20pt card stock. All jackets are printed using an offset method.
EFFECTIVE JUNE 1, 2021: There will be an $80 surcharge on all LP jacket orders less than 1,000 qty NOT shipping directly to pressing plants. This is beyond our control and is being put into place by production to alleviate damaged shipments and reprints. Thanks for your understanding!

NOTE: All LP jacket orders of 1000 qty or more are subject to a 10% over ot under run... in other words, you get billed for the exact quantity of jackets you receive.
Upgrades:
UV or Matte Varnish: $50 per 1,000.
Reverse Board: $100 (regardless of quantity). Disclaimer regarding reverse board print: LP Jackets printed on "reverse board" may appear "duller" than digital proofs represent, as inks are absorbed into the paper. Results can be unpredictable.
100% recycled board available on request.
Need custom print work, custom paper, or different packaging options? We can do it! Contact
bob@iloveimprint.com
and tell him what you need!
Shipping to additional locations, $75 per location.
For an exact quote, please email:
bob@iloveimprint.com
.