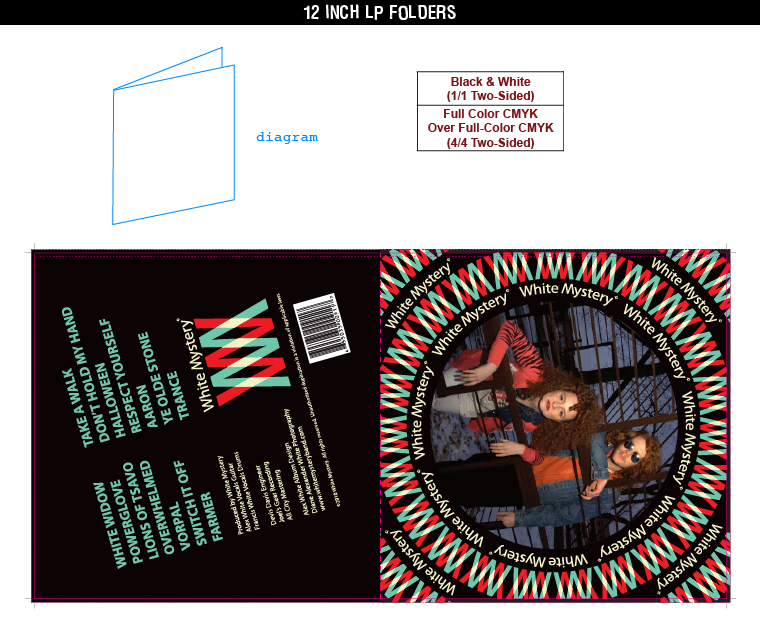 12 inch foldover jackets are comprised of a single sheet with options for printing on one or both sides. The standard paper used for 12 inch jackets is 20pt card stock. All jackets are printed using an offset method.
12" Foldovers are back! Contact bob@iloveimprint.com for pricing.


Need custom print work, custom paper, or different packaging options? We can do it! Contact
bob@iloveimprint.com
and tell him what you need!