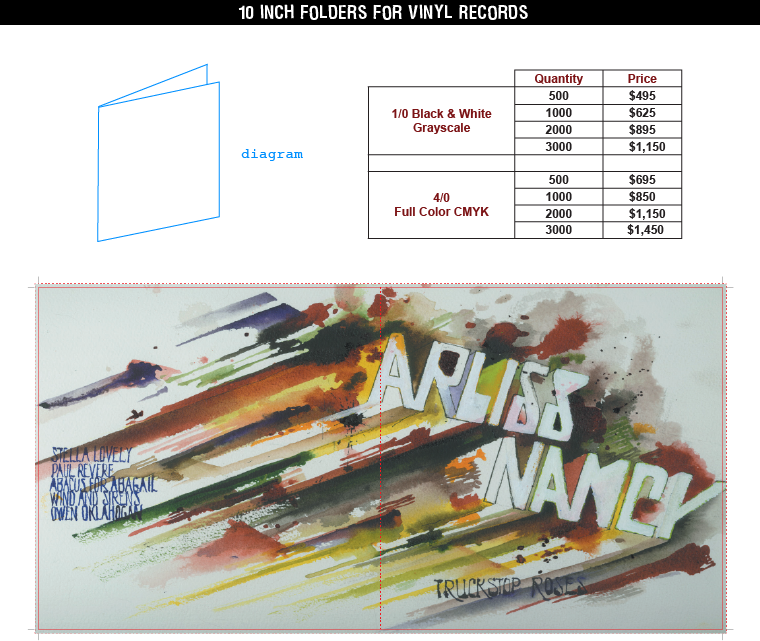 10 inch foldover jackets are comprised of a single sheet with options for printing on one or both sides. The standard paper used for 10 inch jackets is 14 pt card stock. All jackets are printed using an offset method.
Printed on 12 pt. card stock, gloss or uncoated.
Prices include one digital proof and all output charges.


Need custom print work, custom paper, or different packaging options? We can do it! Contact
bob@iloveimprint.com
and tell him what you need!
** 10" folders printed on "reverse board" or "uncoated" may appear "duller" than digital proofs represent, as inks are absorbed into the paper. Results can be unpredictable, and we can tae no responsibility for color on uncoated print.
*Estimated shipping for 1,000 10 inch jackets is between $25 and $85 in the continental US. For an exact quote please email
bob@iloveimprint.com