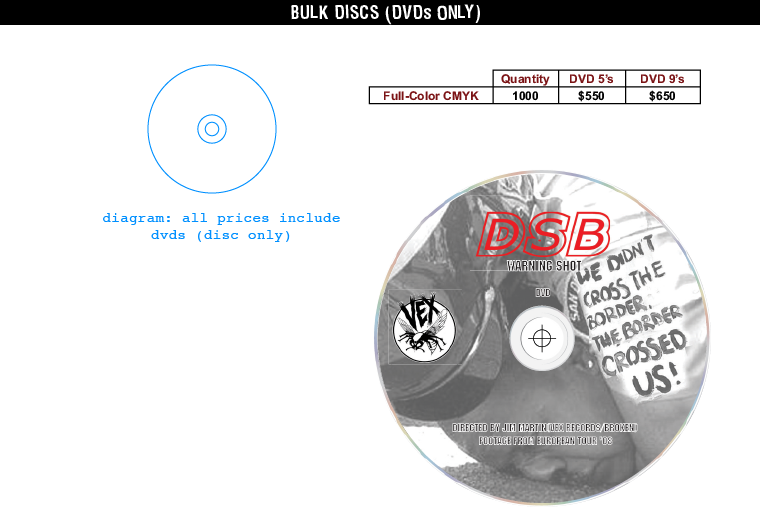 Bulk DVDs come in shrink wrapped spindles. The DVDs themselves are molded, not burned. The CD face is printed using an offset printing method.
Prices include all plates/films, glassmaster, a CMYK offset disc label, packaging with black or clear tray, and overwrap.
Prices do not include overs.*
A completed IPR form must accompany ALL CD replication orders.
CLICK HERE TO DOWNLOAD IPR FORM
.
Need custom print work, custom paper, or different packaging options? We can do it! Contact
walter@iloveimprint.com
and tell him what you need!
All DVD orders are subject to a 10% over or under run... In other words, you get billed for the exact quantity of discs you receive.