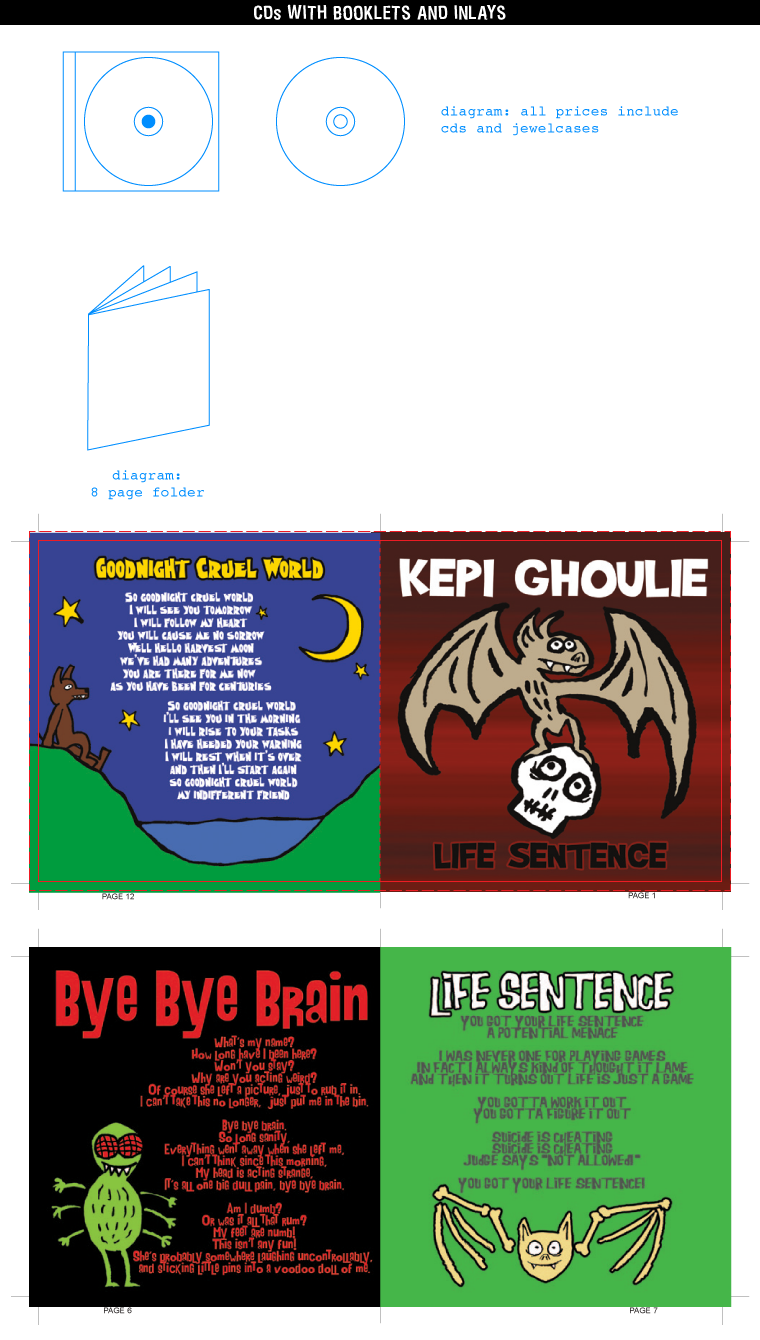 CD Booklets are different from CD Folders in that they're individual sheets that are stapled together. There are various options for the CD Folder and Inlay CD package. These options vary from 8 page booklets, 12 page, 16 page, 20 page, and 24 pages. There are multiple paper options, but the most common is 100 lb glossy text. Other options include uncoated text. There is a plastic CD Tray involved. A Top Spine is also available upon request. A Top Spine is a plastic sticker that is placed over the top of the shrink wrap. It includes information on the band, record label, and release information as well as a scannable barcode. The CDs themselves are molded, not burned. The CD face is printed using an offset printing method.
We have been offering CD replication services since 1994, and we're proud of our CD collection, and the fine work we do!

We offer a variety of booklet and paper options. Contact us with specifics, and you'll genereally receive a quote in 1-2 business days! You can also call us at 941-484-5151!

A completed IPR form must accompany ALL CD replication orders. CLICK HERE TO DOWNLOAD IPR FORM.
Need custom print work, custom paper, or different packaging options? We can do it!
Contact us
and let's get it started!
All CD orders are subject to a 10% over or under run... In other words, you get billed for the exact quantity of discs you receive.