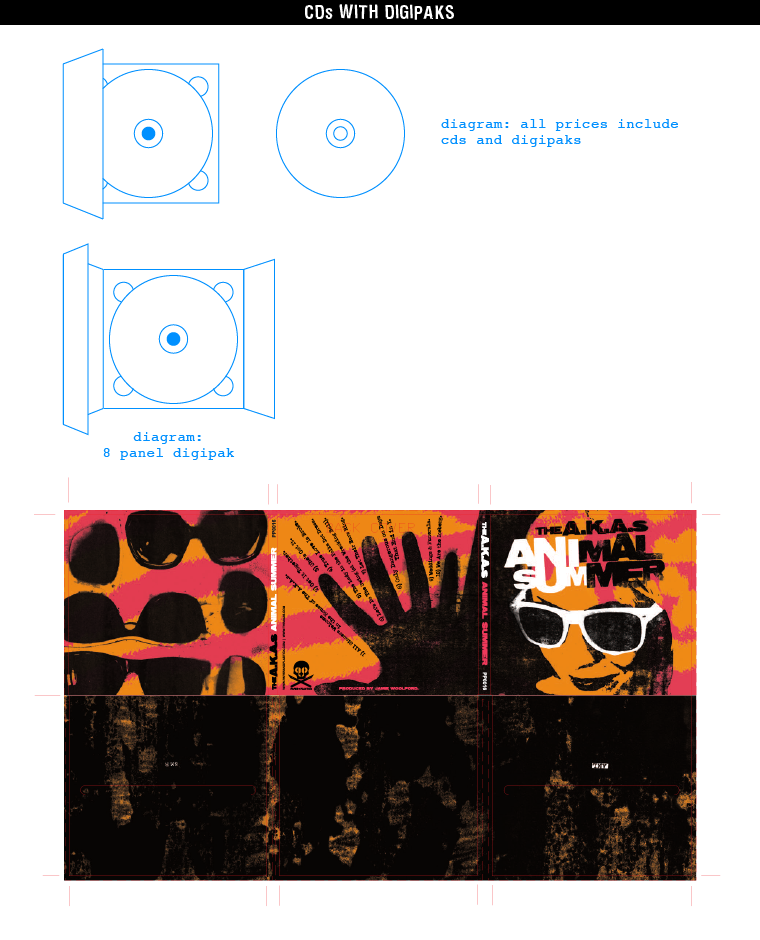 CD Digipaks are cardboard based package options. There is a plastic tray included that is often glued into the packaging itself. Top Spine stickers are also available with the digipak option. There are various options available for CD Digipaks. These include 4 panels, 6 panels, and 8 panels. The digipaks are often printed on a 15 point card stock. There are various options available for the sizing of your digipak ranging from the standard 4 panel digipak to all the way to 8 panel digipaks. Other options are available upon a custom quote basis. The CDs themselves are molded, not burned. The CD face is printed using an offset printing method.
We have been offering CD replication services since 1994, and we're proud of our CD collection, and the fine work we do!

We offer a variety of Digipak options. Contact us with specifics, and you'll genereally receive a quote in 1-2 business days! You can also call us at 941-484-5151!

A completed IPR form must accompany ALL CD replication orders. CLICK HERE TO DOWNLOAD IPR FORM.
Need custom print work, custom paper, or different packaging options? We can do it!
Contact us
and let's get it started!
All CD orders are subject to a 10% over or under run... In other words, you get billed for the exact quantity of discs you receive.